About
Welcome to Neil M. Ross Catholic Elementary School
English Instruction, Grades K to 6
School Hours: 8:23 am -3:08 pm
Serving the St. Albert areas of Woodlands, Pineview, Erin Ridge (east and south of Erin Ridge Drive), The Summit, Inglewood, New Braeside, Oakmont, Parkwood, Kingswood, Campbell Park, Guilbault North, Guilbault South, and Namao.
Student Population: 404
At Neil M. Ross, students, staff, and parents celebrate the joy of learning in a Catholic/Christian atmosphere. We emphasize that everyone is created equally by God and has the right to be treated fairly and honestly with understanding and respect. We enjoy a strong community with students, staff, and parents working together to create a vibrant learning environment.
Our students feel safe and secure and are very proud of their school. There are opportunities for all students to experience success in  academic achievement, sports, music, or drama. We welcome visitors to our school. Come and see what we're all about!
Mission Statement:
With Christ We Inspire Excellence and Lifelong Learning

Motto:
Building Tomorrow in God's Love
Our School Prayer
Neil M Ross is a special place.
Bless our school. Bless the people in it.
Let Neil M. Ross be a place of peace.
Let each of us see God,
in every person that we meet.
Let us treat each other
with understanding and respect.
As we celebrate the joy of learning,
guide us to be the best that we can be,
While,Together we build tomorrow in God's love.
Our History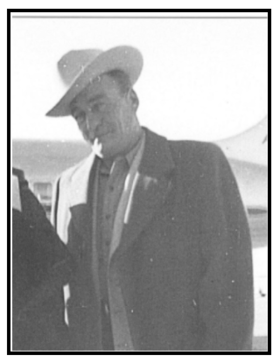 Neil McKinnon Ross
Neil McKinnon Ross was born in Edmonton on April 17, 1909. After several years of working in California and building the Jasper-Banff highway, he returned to St. Albert. In 1937 he married the former Sadie Stanton and together they raised six children. He started "Ross Truck Service" which he continued to expand until his retirement in 1967.

Neil Ross was very active in the community life of St. Albert. He served as Mayor of St. Albert for three years and trustee for our school district for six years. One of his labors of love was helping with the building of the Grotto at St. Albert Parish and his subsequent donation of the statue of the Blessed Virgin Mary that still stands there today. The naming of this school after Neil Ross stands as a reminder of his contribution of love for his family, community and church.