Child Care & Pre-School at NMR
SIGIS Child Care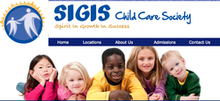 SIGIS Child Care Society
Good Day Parents!

Our new child care provider will be SIGIS Child Care Society. 

For registration or more information, please contact SIGIS at:

Tricia Cunningham - Executive Director (780) 720-8440
sigischildcare@shaw.ca

Heather Soetaert - Director (780) 984-2739
heather@sigischildcare.ca
or visit their web site at:  http://www.sigischildcare.ca/
Treehouse Pre-School - Postponed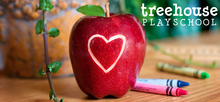 Tree House Playschool
We offer preschool classes for 3, 4, and 5 year olds and encourage learning through imaginative play, craft, and skill-based activity. Our program has a strong focus on on early literacy and numeracy and discovering the world around us. We are incredibly fortunate to be included in welcoming school communities and have access to beautiful facilities that include a gymnasium, kitchen, and playground. We have operated in St. Albert for over 35 years and proudly uphold our reputation of a being an exceptional community preschool program taught by talented, caring, and qualified preschool teachers.
Our preschool is non-denominational and our programs are offered in English at NMR.  We follow the school calendar and commence classes in September. Our school year finishes in June.
The Tree House is privately owned and operated by Jenny Drake. As such, our school does not have board, fundraising or volunteering requirements of our families. We welcome and include our families in our classroom on special helper days, class party days, field trips, or whenever you wish to join us! We are a licensed preschool facility through Alberta Child and Family Services. Our staff all are qualified and certified in Early Childhood Development and Education and First Aid/CPR.
For further information about our program or registration for the 2015-2016 school year, please contact us at 780-903-4477 (Jenny Drake).