News
Posted on Nov. 5, 2021
November 22-December 3rd....help out our community this Christmas Season. Watch HERE to find out how! Let's ARISE!  Get up!  GET GOING! and be a witness to serve others.
Posted on Oct. 26, 2021
Click HERE to see our Parent Portal handbook to access your child's up-to-date assessment and progress.
Posted on Sep. 17, 2021
We ask that you please use the following screening tools below from Alberta Health to be completed daily before coming to school. Screening tool - Adult Screening tool - Child  
Posted on Sep. 2, 2021
Catch up on everything happening at Neil M Ross in our Week at a Glance!     
Posted on Apr. 26, 2021
Registration is now open for 2021-2022 school year  CLICK HERE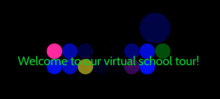 Posted on Jan. 22, 2021
Come check out our amazing school! 2020-2021 Kindergarten Registration is now open  
Posted on Jan. 8, 2021
Order Here
2020
Posted on Sep. 11, 2020
School Fees are now DUE. Please access your cash online account to pay your fees. Monthly payments are available. If you have any questions or concerns please call the office.
Posted on Sep. 2, 2020
Absences /Arriving late/Leaving Early Parents are asked use the School Messenger App to report your child's absence, late arrival or early pickup. Thank you in advance for helping us to ensure the safety…
Posted on Aug. 16, 2020
This important resource will help parents/legal guardians know what to expect so they can be prepared for the new school year. To access Parent guidebook